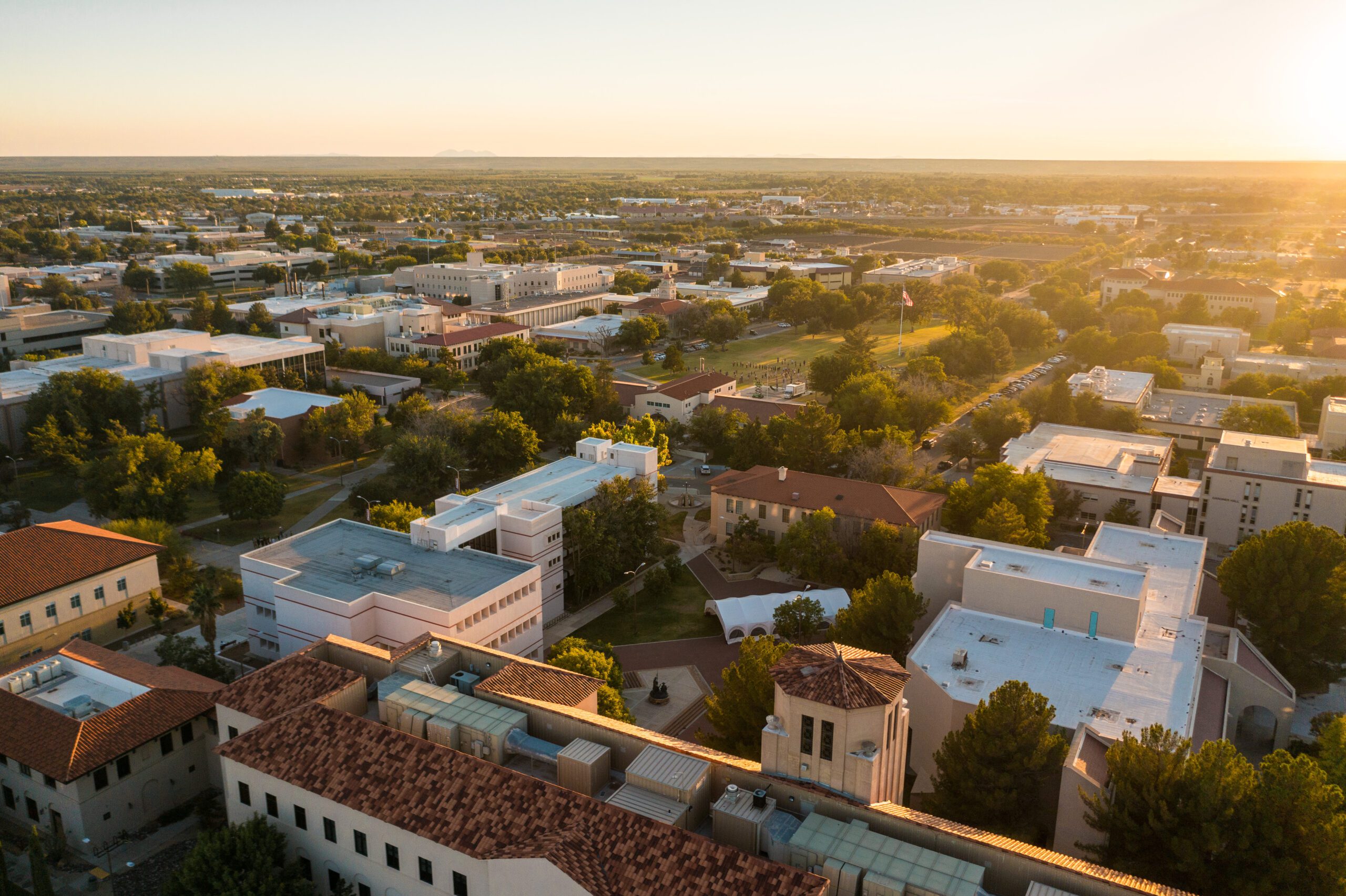 Click on a team member's icon to read more about their role.
New Mexico Quality Service Review
Elizabeth Bennett (She/Her), MPH, LMSW
Program Manager, Sr.
Elizabeth earned her dual Master in Social Work and Public Health at New Mexico State University in 2018. She has extensive experience working with and advocating for youth and families locally in New Mexico, nationally in the South Bronx of New York City, and internationally in Costa Rica as a Peace Corps Volunteer. Her areas of interest include promoting a trauma-informed, whole-person approach to wellness and work. Today, she is putting that purpose into practice in her work at the Center of Innovation. She serves as a strategic partner in the planning and implementation of Youth Peer Support, Mindfulness-Based Stress Reduction, and the Nurtured Heart Approach, among other programs that advance a values-based approach to behavioral health across the state.
Kate Gibbons, Ph.D
Co-Director Quality Service Review
Kate is Co-Director for the Quality Service Review Program. She has extensive national experience and knowledge in the processes of QSR in logistics and organization of reviews, conducting trainings and development of training materials, leading and conducting reviews, training of reviewers, analysis of qualitative and quantitative data, and developing methodologies to use QSR for measurement and practice development. Kate works with numerous state agencies and non-profit entities in New Mexico providing leadership and organizational development, coaching and mentoring, implementation of change initiatives, strategic planning, and increasing accessibility of wrap-around services for youth and families.  
Allison Boyce
Program Specialist, Sr.
Allison assists the Center of Innovation with curriculum development and training moderation, with a focus on youth-serving programs. Her professional background includes time spent as a Registered Behavior Technician and both a post-secondary school teacher and administrator. Allison is passionate about helping people, especially those who cannot yet advocate for themselves.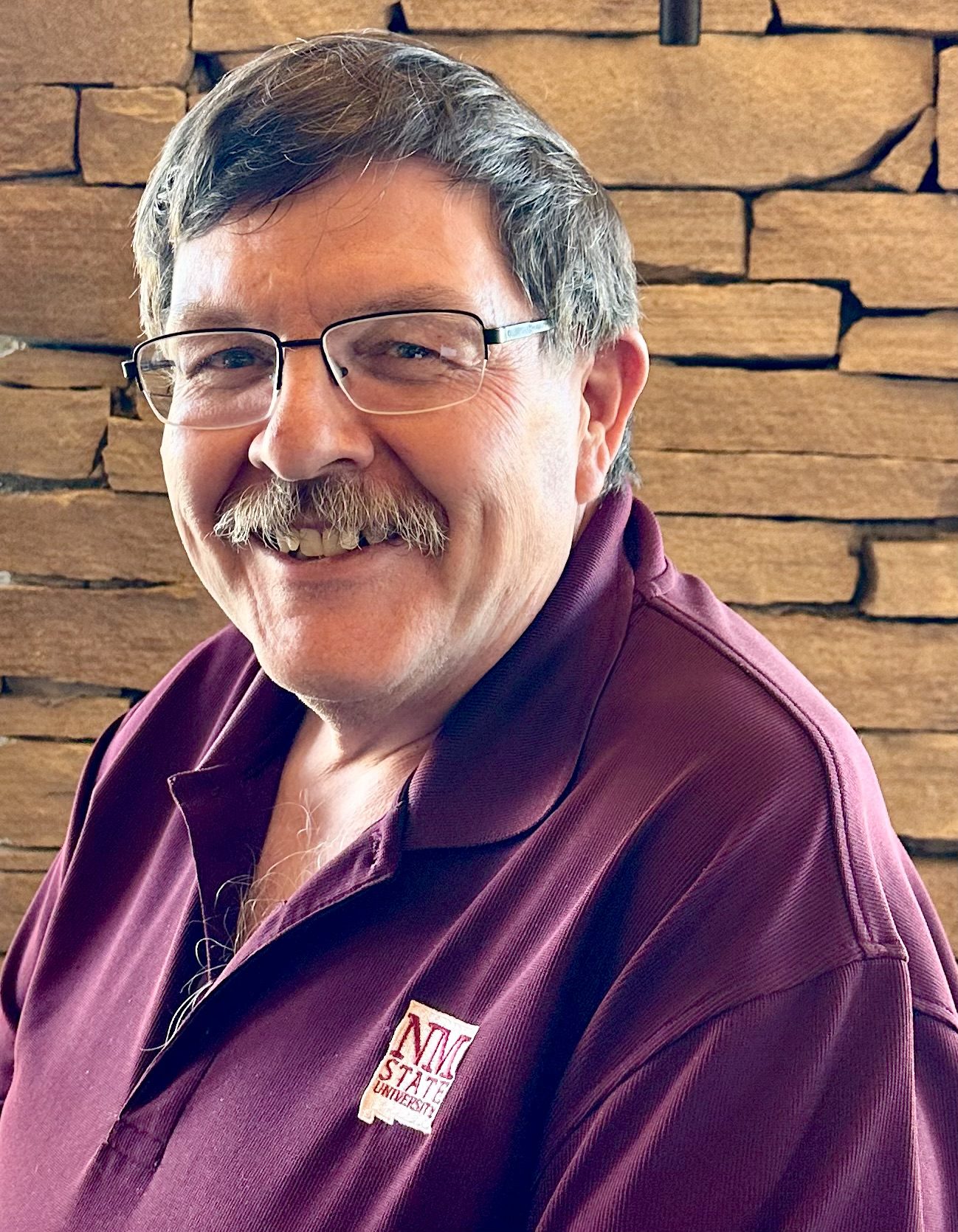 Bob Brazell
Program Specialist, Sr.
Bob works with and leads multiple programs within the Center of Innovation, including New Mexico High-Fidelity Wraparound, Family Peer Support Worker Training, and Question Persuade Refer (QPR) Gatekeeper Training. Bob also author's and regularly maintains website content and assists with conference preparations. Bob is backed by 19 years of work experience with New Mexico State University and the NMSU Extension Family and Consumer Sciences Department, working in various departments such as the Strengthening Families Initiative (SFI) and the Family Preservation Institute (FPI), before joining the Center of Innovation.
Bob also serves as a designated liaison to the New Mexico Credentialing Board for Behavioral Health Professionals (NMCBBHP). Having been with the Center of Innovation for over a decade, Bob takes great pride in working with families and youth throughout the State of New Mexico.
Chelsea Canon
Program Specialist, Sr.
Chelsea oversees planning and coordination efforts made for the annual Children's Law Institute Conference.
Jessica Chacon
Quality Service Review Program Specialist, Sr.
Jessica supports the implementation of a comprehensive Quality Service Review Program in the State of New Mexico. She assists in the development of QSR program protocol, staff training materials, and project management tool and data collection.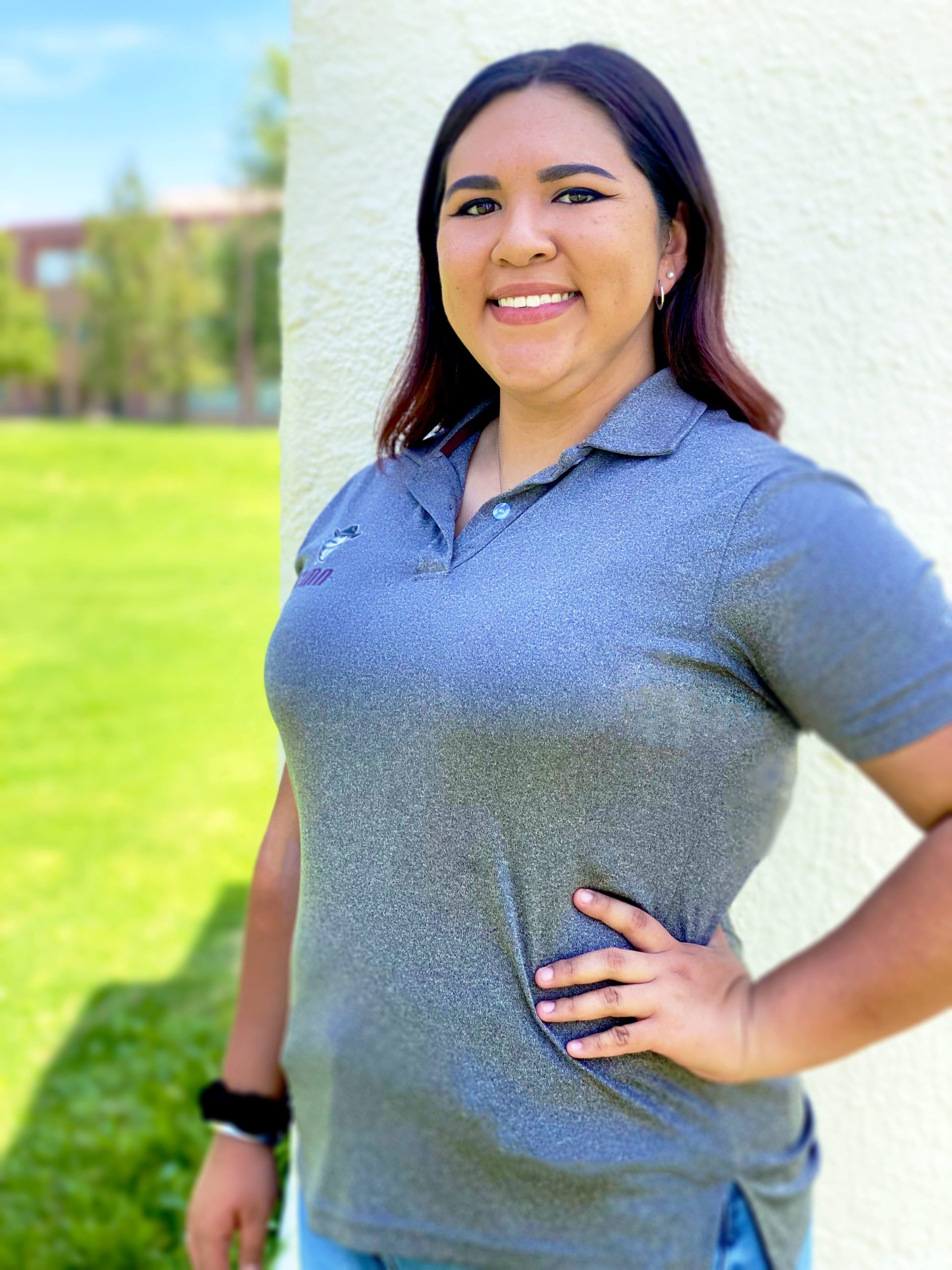 Claudia DeJesus
Marketing Communications Specialist
Claudia earned a Master of Arts Degree in Communication Studies with an emphasis on marketing, and advertising from New Mexico State University in May 2020. During the last year of her Master's Program, Claudia served as the Lead Graduate Teaching Assistant for the Communication Studies Department, where she had the opportunity to develop her leadership and mentorship skills.  Throughout her undergraduate and graduate schooling, Claudia had the opportunity to intern with Aprendamos Intervention Team and the Community Foundation of Southern New Mexico, where she gained experience and insight into working with grant funded programs and scholarships, planning and attending community outreach events, creating marketing and advertising content, and website development. Since graduation, Claudia has worked as an independent contractor for various marketing, advertising, website development, photography, and videography projects.
Claudia joined the Center of Innovation in July 2022 and dedicates her skillset to promoting the COI and its trainings. Claudia oversees online marketing, advertising, and email communication, as wel las author's the COI monthly newsletter, assists in website maintenance and authorship, and coordinates community outreach events.
Linda DeMarino
Quality Service Review Program Manager
Linda works with the Quality Service Review team and conducts case-based reviews to providing a point-in-time qualitative evaluation and analysis of the status and wellbeing of clients and the quality, consistency, and effectiveness of an agency's practice.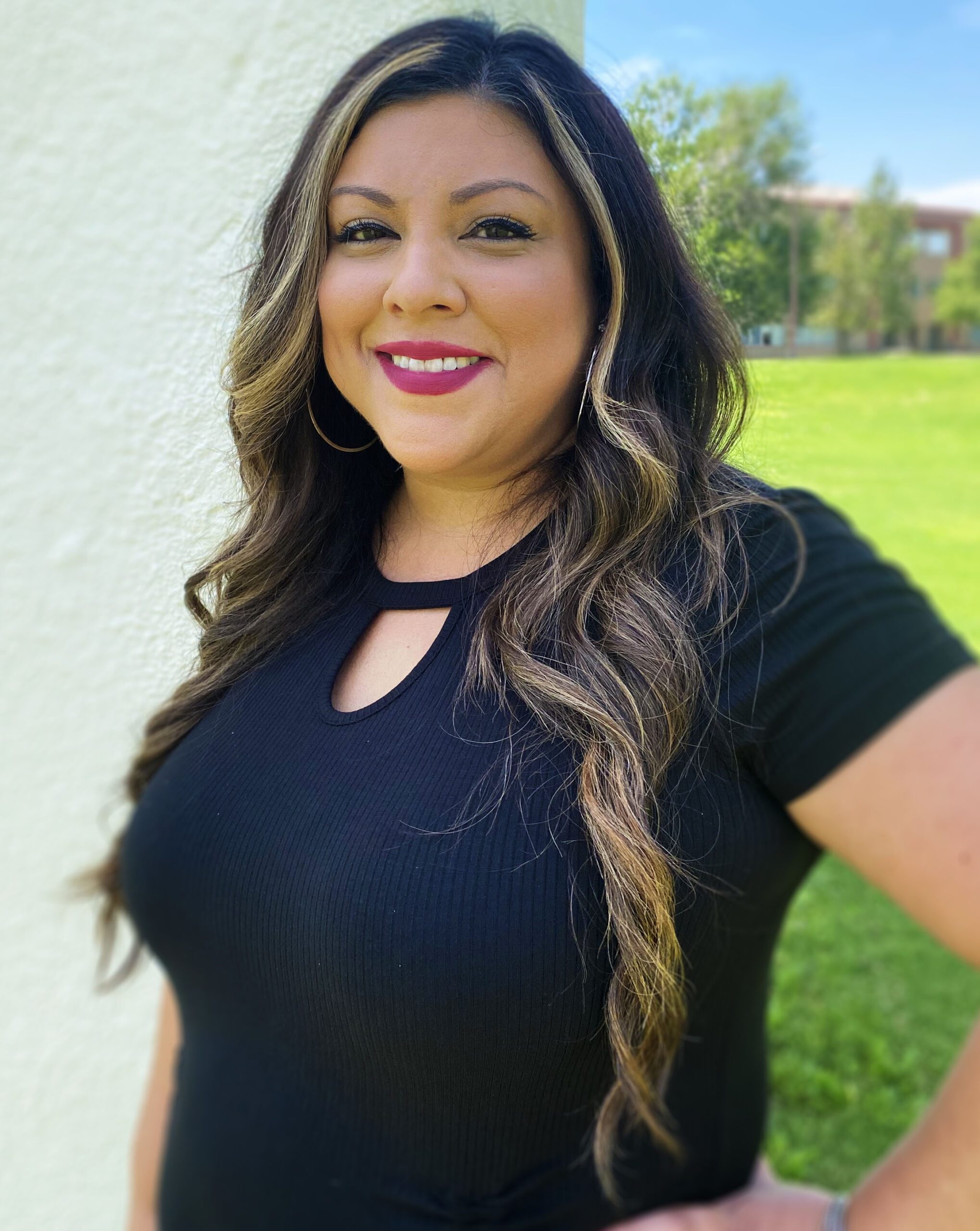 Lorretta Diaz
Program Support, Event Planner
Lorretta oversees all grant fund accounts for the Center of Innovation, including approving fund requests and vendor invoices, and reconciles monthly accounting invoices for each grant and submitting to CYFD for payment.
Lorretta has an Associates Degree in Business Office Technology and is backed by over 18 years of office and administrative experience, as well as managing and overseeing multiple grant budgets. Lorretta continuously demonstrates dedication and strong adaptability skills that help to meet the particular needs and demands for the COI programs.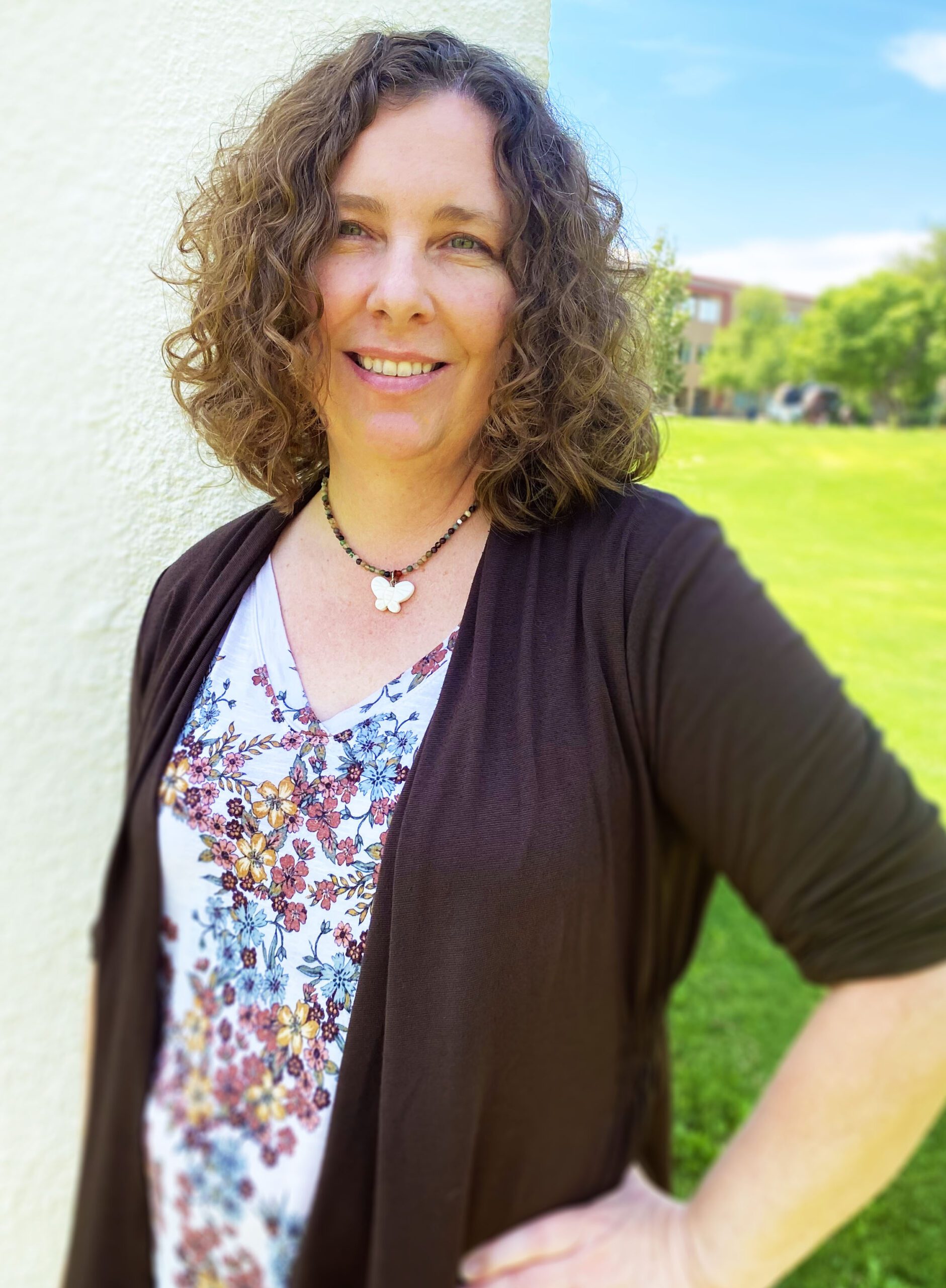 Sandra Gallegos
Program Manager
Sandra has been working with children and families in New Mexico for over 20 years.  After earning her degree in social work from New Mexico State University in 1995, she began her career in child welfare.  After 8 years in Protective Services, she continued to serve families as a contract trainer and home study investigator, helping to prepare families for their role as resource parents. Sandra has also provided mediation services for system involved families through the Children's Court Mediation Program since 2012.  At the Center of Innovation, Sandra leads curriculum development for New Mexico High-Fidelity Wraparound and eLearning course development for various behavioral-health programs.   
Alana Hancock
Program Specialist
Alana graduated in 2021 from New Mexico State University with a Bachelor of Criminal Justice degree with a focus on Juvenile Justice. Alana first joined the Center of Innovation in 2018 as a student employee. Alana continued to work with the COI after graduation and now dedicates herself to working on program and training coordination for New Mexico High-Fidelity Wraparound and Family Peer Support.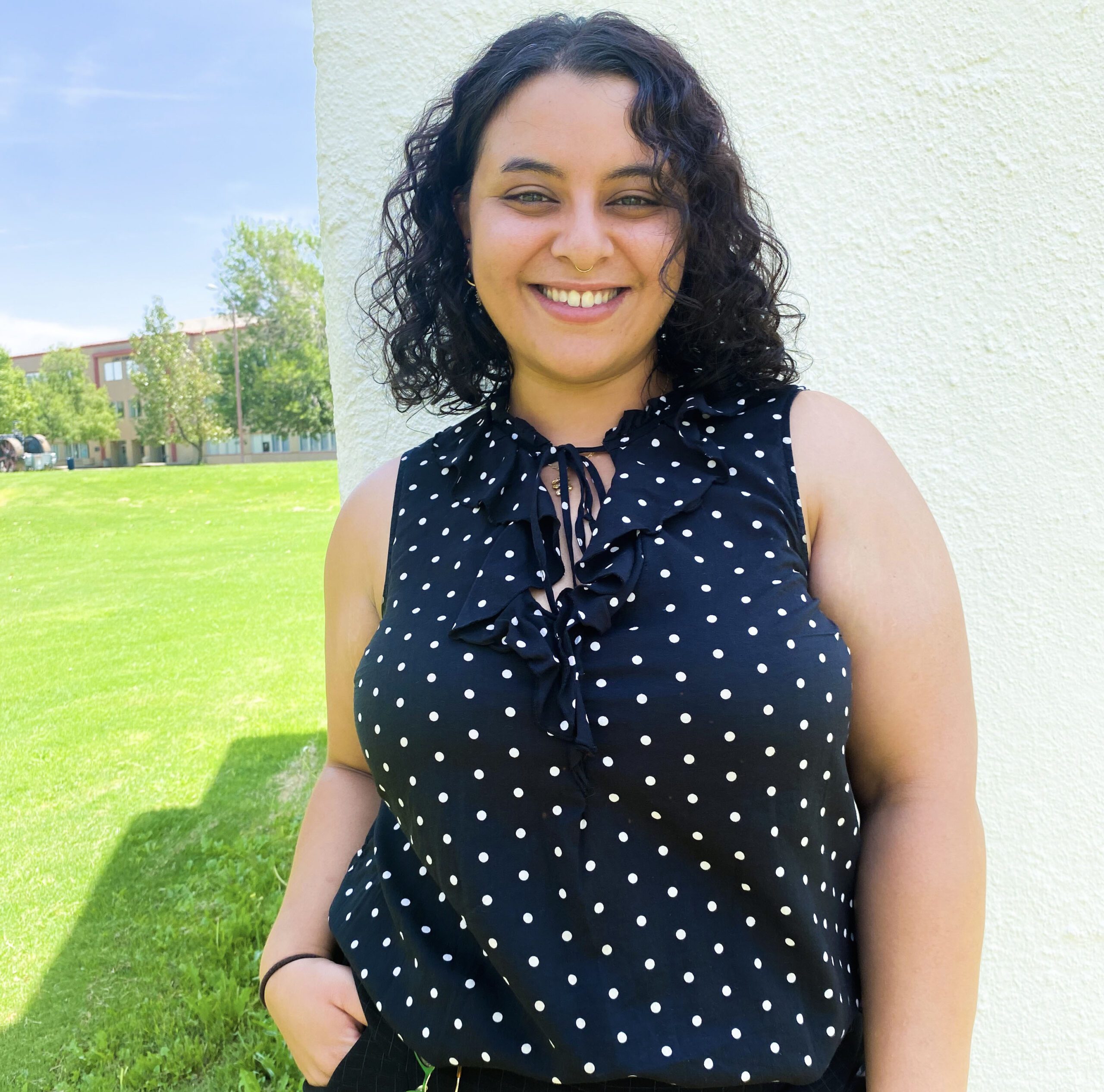 Enas Khaleq
Program Manager
With their background in anthropology, communication studies, and public health, Enas develops and co-trains curriculum that accurately represents the culture, strengths, and needs of New Mexico children and families. They are a suicide prevention and crisis response educator and are certified in Youth Mental Health First Aid. Enas also supports and supervises COI staff and graduate students.
Lynda Moore, LPCC
Quality Service Review Program Manager, Sr.
Lynda is a Senior Program Manager for the Quality Service Review Program and is an independently licensed clinical mental health counselor with over 30 years experience in the New Mexico Behavioral Health System. Lynda has experience in program development, quality oversight, and is certified to provide training and supervision in multiple evidenced-based practices. She has held several positions including Clinical Director and Quality Assurance Director, allowing her to create an internal QSR process and clinical services that are based on QSR philosophy. Lynda has used QSR for the past 14 years as a quality benchmark, participated in CSA peer reviews, and has provided QSR training across the State.
Mary Ortaleza
Program Coordinator, Fiscal
Mary is the Fiscal Coordinator for the Center of Innovation and is backed by over 15 years of bookkeeping and administrative experience. Mary serves as the liaison to the Agricultural, Consumer, and Environmental Sciences Human Resources Department, manages multiple contract budgets, and processes all fiscal-related requests. Mary also dedicates herself to the Center of Innovation's outreach and promotional events across the state. 
Mary's experience and work ethic helps her to lead the COI team to accomplish shared goals and improve efficiency in providing high quality training and program implementation to support the behavioral health system.
Jesus Romero
Program Specialist
Jesus earned a Bachelor's Degree in Human Development and Family Sciences from New Mexico State University in May 2019 and has a passion for advocacy for survivors of domestic violence, sexual violence, and human trafficking. In addition, Jesus previously worked for the Center Against Sexual and Family Violence (CASFV) before joining the Center of Innovation. During his last academic year at NMSU, Jesus participated in many community outreach events at various high schools in Dona Ana County, striving to connect aspiring first-generation college students with resources from statewide universities and colleges. As a first-generation college student and a non-traditional student, Jesus was able to assist with information pertaining to financial aid, degree programs, and the significance of the often overlooked route of community colleges.
Jesus' academic and professional background is applicable to his involvement in the COI's distribution of the Commercial Sexual Exploitation Identification Tool (CSE-IT), as well as content discussed in the Youth Peer Support Certification Training Program. In addition, his background has influenced his role in the COI's Youth Peer Support Training Program by ensuring future New Mexico Youth Peer Support Specialists have all the information needed to fulfill certification and view how vital their role is in giving back to the young people in their communities. Jesus continues to strive towards making the education and content of trainings more accessible to all corners of New Mexico.
Chistina Roy
Program Specialist, Sr.
Christina received her Dual Masters of Public Health and Social Work from New Mexico State University. She assists the COI with curriculum development and serves as a steering committee member for phase one of New Mexico Children's Mobile Response and Stabilization Services.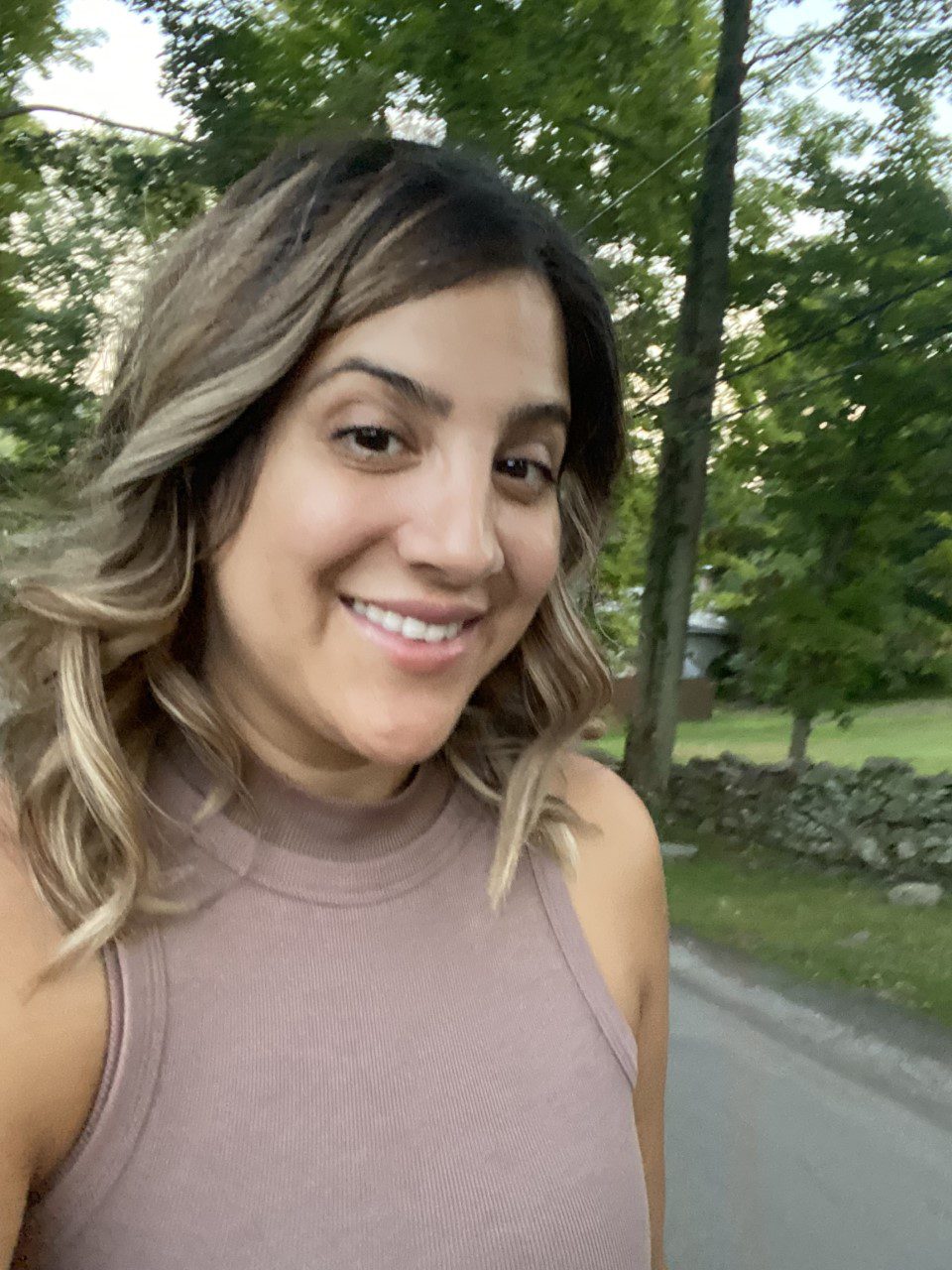 Priscila Solis
Program Specialist, Sr.
Priscila earned a Bachelor of Science Degree in Business Administration with a focus on Human Resources and is currently enrolled at New Mexico State University in pursuit of a Master of Arts Degree in Communication Studies with a focus on Leadership Communication. Priscila has experience working as an Infant Mental Health Program Coordinator and serving as the primary liaison, fiscal liaison, and training coordinator to New Mexico's CYFD Infant Mental Health Director, California's UCSF Child-Parent Psychotherapy Founders, and other nationwide Infant Mental Health Specialists.
Priscila oversees all training coordination for the Center of Innovation, manages CEU applications, oversees website maintenance and authorship, creates functional links to training registrations and events, and ensures accessibility standards of content are met. Priscila also develops, implements, and oversees the Smartsheet data collection system that gathers, accumulates, and analyzes all program participant activity.
As a first-generation Mexican American military spouse that has a physical disability, Priscila is passionate about the importance of creating an accessible, effective, and responsive network of support for the community. Priscila takes great pride in the positive impact made on the system of care and the lives of children and families in New Mexico.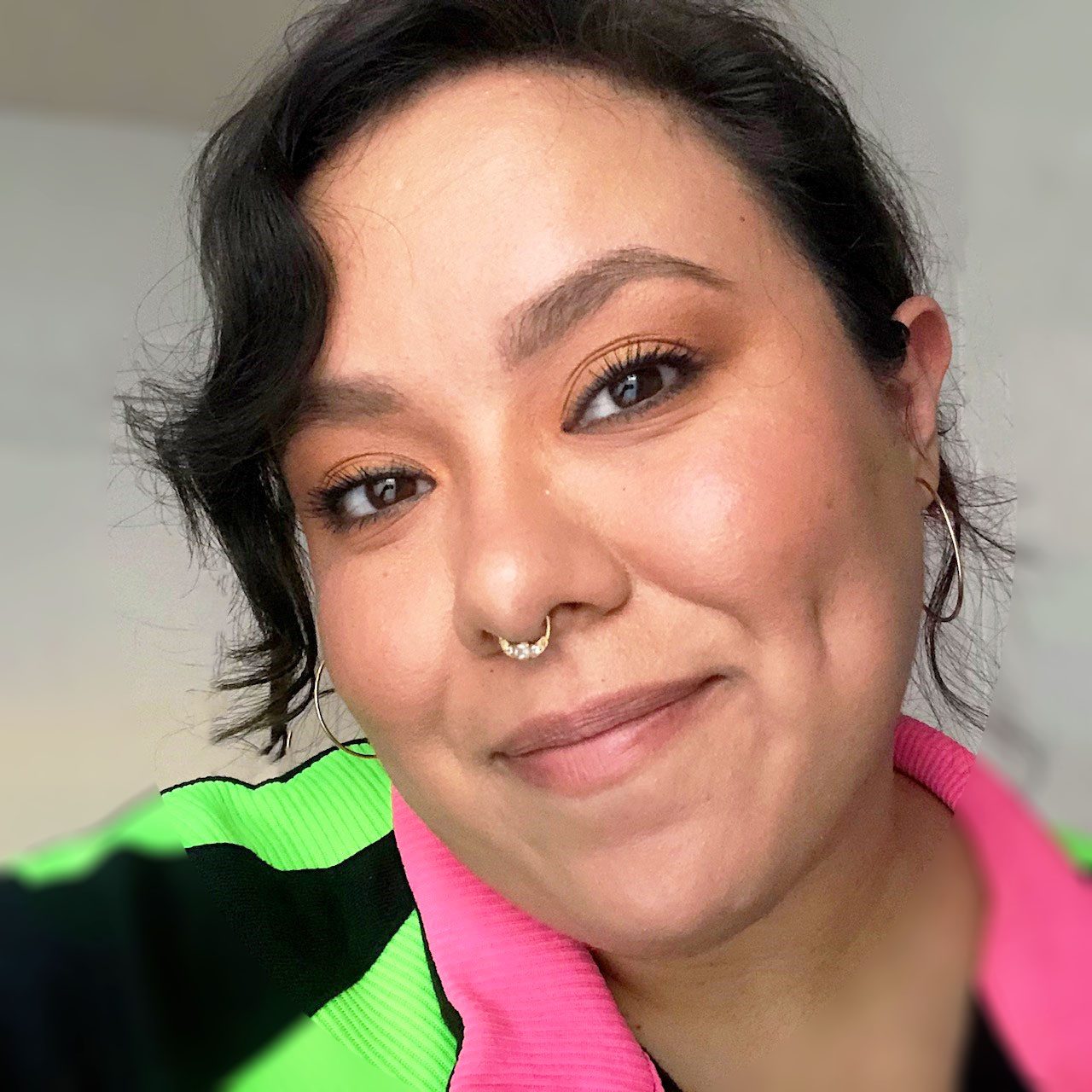 Sarahi Soto-Talavera
Program Coordinator
Sarahi graduated from the University of Texas at Austin with a Bachelor of Arts in Sociology and a Minor in Women's and Gender Studies. Since 2012, Sarahi has dedicated her time working in the Labor Movement as a Student Organizer with United Students Against Sweatshops (USAS), an External Organizer with Service Employees International Union (SEIU), and more recently as a Labor Representative with Oregon Nurses Association. Sarahi's work has always been centered around the notion of collective liberation and community care. Sarahi joined the Center of Innovation in 2022 and helps with the coordination of registration and logistics for the Children's Law Institute Conference, as well as providing support for various other COI trainings.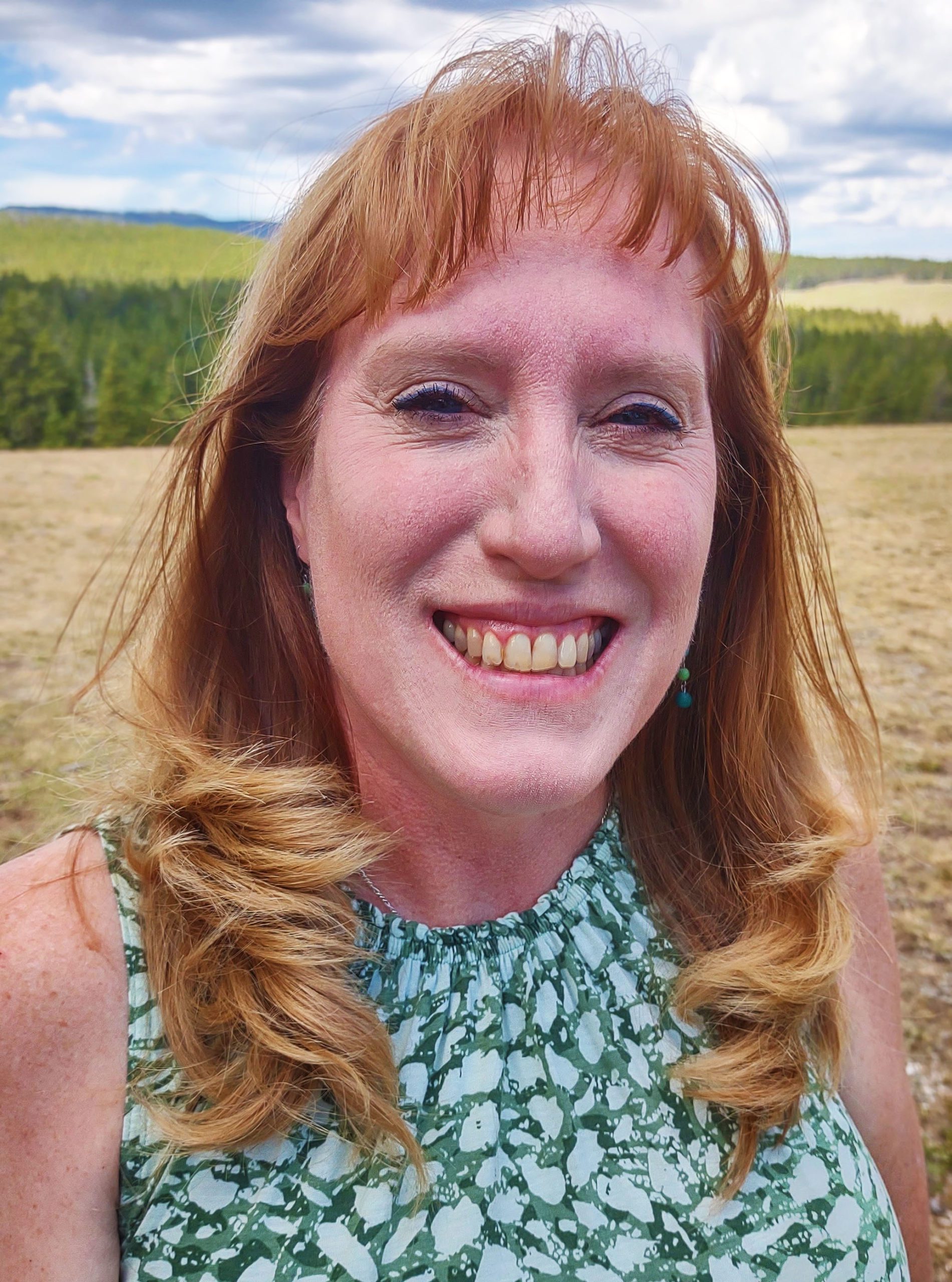 Melissa Spence
Program Specialist
Melissa is the Training Coordinator for the Infant Mental Health Program. Melissa earned her Bachelor of Science Degree in 2018 from New Mexico State University. She works with the logistics and planning of CYFD, UCSF, and other supplemental trainer's events, which includes creating meeting invites, facilitating/moderating events, and tracking participation in trainings.
Rebecca Tarango-McCabe
Quality Service Review Program Manager, Sr.
Rebecca earned her Bachelor's Degree in Administration of Justice and has since accumilated 17 years of Quality Service Review experience-implementation, protocol design, scheduling, reviewing, leading, and organizing QSR within the State of New Mexico. After retiring from her successful careers as a CYFD-BHSD Community Service Manager, Investigator for Protective Services, and Juvenile Probation Officer, Rebecca now pours her expertise into training staff as well as organizing and coordinating QSR reviews in partnership with behavioral health agencies and the State.
Tami Spellbring, LISW, LCSW, CCM
Co-Director Quality Service Review
Tami has over 25 years of experience with New Mexico Behavioral Health, Child Welfare System and Managed Care. She is skilled at creative problem solving, leads multiple projects, and excels in collaborative environments using skills and abilities to plan, direct, and coordinate across a multitude of areas and systems. Tami is also successful in developing and maintaining beneficial alliances/relationships between leaders to effectively drive growth and achieve goals. 
Tami is dedicated to building cohesive teams within an organization through motivation, development, and strong collaboration for optimal outcomes. She has been essential to the Quality Service Review process since inception in New Mexico with experience in all areas, including organizing, developing protocols for the state of New Mexico, scheduling, training, reviewing in a lead capacity and conducting debriefings, data presentations and final written reports for ongoing practice improvement.  
Brooke Stanley Tou, MPH, LMSW
Director
As Director of the Center of Innovation for Behavioral Health and Wellbeing at New Mexico State University, Brooke guides a team of dedicated individuals to strive towards the COI's mission of improving child, youth, and family wellbeing and resilience by promoting a high-quality System of Care in New Mexico that is accessible, effective, and responsive. Brooke provides direct support to State of New Mexico partners, and administrative oversight of all grants and contracts. Brooke provides leadership for the development and implementation of the New Mexico System of Care including Children's Mobile Response and Stabilization Services, Family Peer Support, Youth Peer Support, New Mexico High-Fidelity Wraparound, and Evidence Based Practices in Community Behavioral Health. Brooke has worked in the field of behavioral health, child welfare and system renovation since 2005 after serving for 3 years in the Peace Corps in Burkina Faso where she worked in health education. Brooke is committed to upholding a person-centered, value-driven, and holistic process in all areas of her work. 
Priscilla Vasquez
Student Assistant
Priscilla dedicates her time helping the Center of Innovation's program specialists and coordinators the distribution of CEU certifications to training participants.